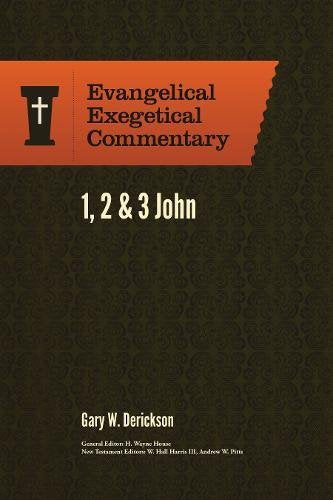 1, 2 & 3 John: Evangelical Exegetical Commentary (EEC)
Product Details
Publisher
Lexham Press
Year
2014
ISBN

9781577995753
---
The three epistles of John, the beloved apostle, urge the church to love one another as God has loved them. Gary Dickerson shows how these works provide encouragement for believers and warn against the rise of false teachers. Being careful to avoid speculative theories, Dickerson focuses on John's pastoral concerns. He examines the Greek text in detail, interacting with the most recent scholarship, and he presents the message of these epistles for the benefit of believers everywhere.
About the Evangelical Exegetical Commentary Series
The Evangelical Exegetical Commentary series incorporates the latest in critical biblical scholarship and is written from a distinctly evangelical perspective. Each comprehensive volume offers an original translation and addresses biblical theology and application for each passage.
---
Share this Product
---
More from this collection