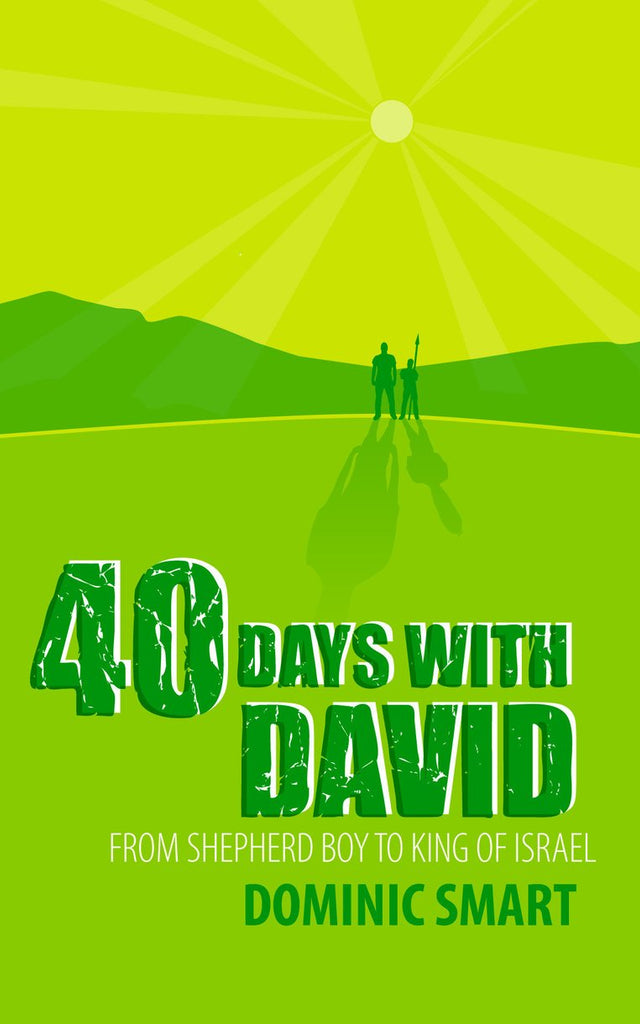 40 Days With David: From shepherd boy to king of Israel PB
Product Details
Publisher
Christian Focus Publications
Year
ISBN

9781845503703
---
Your mission, should you choose to accept it, is to read through the life of David in 40 days!
With the help of your mission co-ordinator, you can investigate one of the most fascinating lives of the Old Testament. Stand back in amazement as you read the story of a meteoric rise from shepherd boy to King of Israel. Marvel as one after another of his enemies bites the dust - whether giants or fierce foreign tribes.
As is the case in every human story, there are human failings too. The meteoric rise comes crashing down. The warning bell is sounded for what will be a tragic episode in the life of David, his family and his nation.
The Life of David is not only a breath-taking story: it is also a valuable lesson - because even when things are going well, we can walk whack-bang into danger just like him.
The life of David could be your life or mine, so as we read about the life of one great, but ordinary man, we also read about the life of a sinner saved by the grace of God.
As the Christmas hymn puts it, 'great David's greater Son', or Jesus, is the real life that gives the life of David a message of hope and victory.
New Beginner? - you'll find a Boot Camp section to get you started - with words, phrases and background information.
The Research Facility sums up the meaning of particular words, used throughout the book, as well as the lives of people referred to in the Bible readings.
---
Share this Product
---
More from this collection