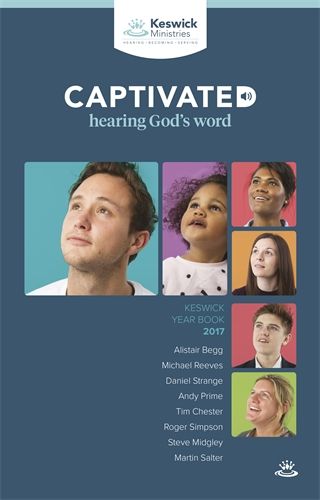 Captivated: hearing God's word Keswick Year Book 2017
Product Details
Publisher
Keswick
Year
2018
ISBN

9781783597161
---
Captivated: Hearing God's Word (Keswick Year Book 2017)

We hear thousands of words every day, all vying for our attention. But what about God's word?

The great reformer Martin Luther famously declared, 'My conscience is captive to the Word of God'. What about us? What importance do we give to listening to God's word and letting it shape our lives?

The 2017 Convention explored these questions, encouraging us to be captivated by God's word so that, by his Spirit, we'd be transformed into Christ's likeness, ready to serve him passionately wherever he's placed us.

This Year Book includes a selection of talks given during the three weeks of Convention: Bible teaching from Alistair Begg, Michael Reeves, Daniel Strange, Andy Prime, Tim Chester, Roger Simpson, Steve Midgley and Martin Salter to help you hear and obey God's word.
---
Share this Product
---
More from this collection