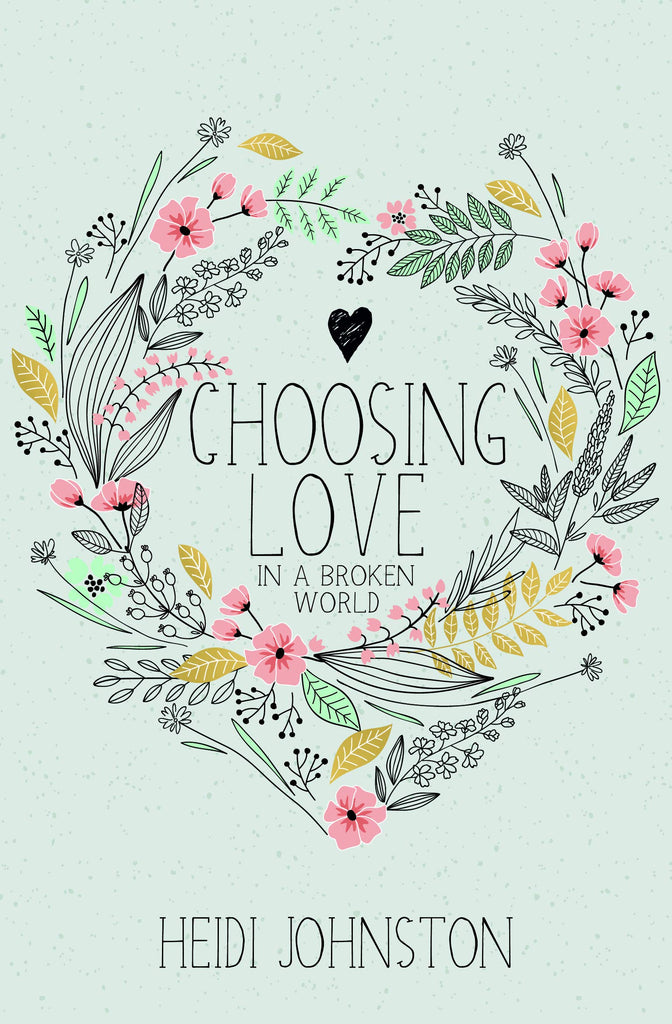 Choosing Love: In A Broken World PB
By:
Hedi Johnston
Product Details
Publisher
10Publishing
Year
2019
ISBN

9781912373802
---
This is a book about love. It's about how you choose to love and who you choose to love, but most of all it's about the God who first chose to love you and the ways his incredible love can shape our own relationships.
In a world where teenage girls are bombarded by different messages about love, dating and marriage, God's voice can get lost in the noise. Take some time to discover the kind of love God wants for you. Learn how listening to God and choosing to love like he does – even when it's difficult – can lead to real, deep satisfaction and a love that helps others see the heart of God. You might just find that God's design for relationships is bigger and more wonderful than you ever imagined!
Each chapter includes questions to think about, Bible passages to help you dig deeper and discussion questions to use if you'd like to read this book with a parent or youth leader.
The riches and beauty of God's love and his plan for relationships are yours to discover.
What others are saying about Choosing Love:
"Heidi has given to us and to our daughters a crucial gift: the shining picture of godly womanhood written for a generation that has been told more lies than we can even imagine. This loving book, clearly and accessibly written, cuts through the dishonesty and deception of this confused world without belaboring its values or belittling its captives. Heidi talks directly to her young readers with respect and care. The writing is fresh and clear, and the subject matter is vital. Parents, give this book to your girls. Better yet, read it and discuss it with them." — Rosaria Champagne Butterfield, Speaker, Homemaker and Author of The Secret Thoughts of an Unlikely Convert

"If I could give any book to myself when I was a younger woman with dreams about love and marriage, it would be this book. Choosing Love casts a deep, wide, and stalwart vision for the purpose of marriage and beautifully invites readers to be a part of a story that is so much bigger than their own. Choosing Love will make your heart beat fast for the beauty God intended to flourish within the context of marriage." — Ellie Holcomb, Dove Award Winning Singer/Songwriter

"I've known Heidi for years, and have seen her love for her family, her church, and her Savior up close. She's the real deal. Amidst all the clamor of the untrue story the world tells us about who we are and who God is, Heidi's voice is a calm, clear, and wise reminder that there's a better, truer story to be told. I can't wait for my daughter to read this book." — Andrew Peterson, Singer/Songwriter and Author of Adorning the Dark and The Wingfeather Saga
---
Share this Product
---
More from this collection