Embracing Complementarianism Turning Biblical Convictions into Positive Church Culture PB
Product Details
Publisher
Good Book Company
Year
ISBN

9781784987671
---
It can be tempting to shy away from addressing the issue of gender roles in church because it's often controversial. But this can result in churches either being increasingly influenced by secular culture or simply sticking with the status quo when it comes to what men and women do in church.
Building on the belief that complementarianism is both biblical and positive, this book focuses on what these convictions look like in practice. Moving beyond the familiar discussions around "gender roles", and leaving room for variety in how readers implement these ideas, it will encourage a church culture where men and women truly partner together—embracing their privileges and responsibilities, and maximising their gifts, in joyful service of God's kingdom.
Contents
1. Complementarianism Today
2. Men and Women Today
3. How Are We Made?
4. God's Call to Men and Women
5. The Goodness of Men Leading in Ministry
6. Understanding Ministry
7. Understanding Church
8. Coming in to Land
9. Putting It into Practice
Appendices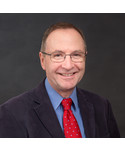 Christopher Ash
Writer-in-Residence, Tyndale House, Cambridge
I much enjoyed reading this fresh, sensitive, thoughtful, well-informed and engagingly positive treatment of what is so often seen as just a troublesome and controversial topic. The authors leave space for readers to come to different conclusions in detail, under the shelter of a glad affirmation of the goodness of the word of God in every passage of Scripture. I especially valued the tone of gentle gladness allied to a confident affirmation of essentials.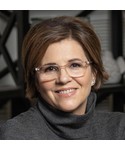 Nancy Guthrie
Author; Bible Teacher
Here's a book for those looking for sound reasoning and humble guidance in regard to the practical application of complementarity in a variety of church contexts. Graham and Jane graciously and consistently apply what the Scriptures teach with a lack of rigidity yet with firm conviction in regard to the biblical call for men and women to express their godliness through gender.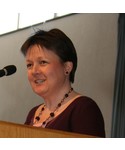 Carrie Sandom
Director of Women's Ministry, The Proclamation Trust, London
The abuse of power by some prominent church leaders in recent years has left many in our constituency wondering if the complementarian position is as toxic as many of our opponents would suggest. Certainly, those who define complementarianism purely on the basis of what women cannot do are shooting themselves in the foot and exposing their ignorance. So, what does it mean to be complementarian, and how can we be sure that our biblical convictions are having a positive rather than a negative impact on our church culture? In this book, Graham and Jane are not just asking us to consider the biblical principles but actually show us (and model for us) what it means to embrace them and live by them. If we believe that God's design for men and women is for our good, then embracing it is not an optional extra for Christians but absolutely key if our families and churches are to flourish.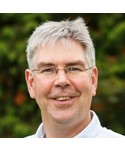 John Stevens
National Director, Fellowship of Independent Evangelical Churches, UK
Few issues have generated more controversy in our culture and the church in recent years than the relationship between men and women. Complementarian theology has been condemned by some as abusive, and its advocates have all too often taken a defensive approach. Drawing on their many years of church ministry and training experience in Britain and Australia, the authors present a compelling, positive vision for complementarianism that rejects outdated stereotypes in favour of a holistic biblical vision of God's creational plan for men and women. Irenic in tone, culturally sensitive and exegetically rooted, this book will help reluctant complementarians to more joyfully embrace what they believe. Egalitarians evangelicals who read it will gain a better understanding of the convictions and concerns of complementarian brothers and sisters. It unpacks the practical implications of complementarianism for church life without being prescriptive and provides helpful reflection questions for individuals and groups.
---
Share this Product
---
More from this collection