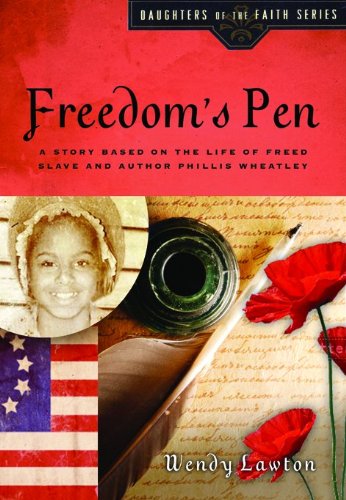 Freedom's Pen PB
Product Details
Publisher
Moody
Year
ISBN

9780802476395
---
1761--Phillis Wheatley was a little girl of seven or eight years old when she was captured in Gambia and brought to America as a slave. But she didn't let her circumstances keep her down.
She learned to read and write in English and Latin, and showed a natural gift for poetry. By the time she was twelve, her elegy at the death of the great pastor George Whitefield brought her worldwide acclaim. Phillis became known to heads of state, including George Washington himself, speaking out for American independence and the end of slavery.
She became the first African American to publish a book, and her writings would eventually win her freedom. More importantly, her poetry still proclaims Christ almost 250 years later.
Freedom's Pen is part of the Daughters of the Faith series, which has sold more than 120,000 copies and is popular for at least two reasons. Firstly, it explores the lives of girls who made a difference while they were still young, not when they grew up, inspiring today's young girl readers. Secondly, it recounts faith journeys. Author Lawton Wendy portrays the young girls' struggles to make God an active part of their lives.
---
Share this Product
---
More from this collection