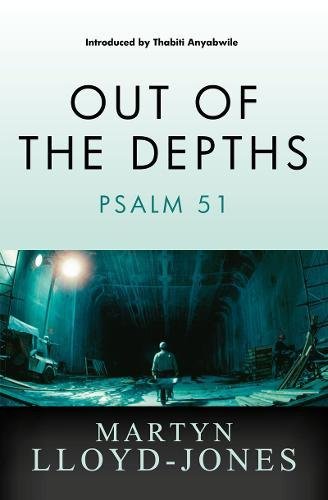 Out of the Depths: Psalm 51
By:
Martyn Lloyd-Jones
Product Details
Publisher
Christian Focus Publications
Year
2011
ISBN

9781845506469
---
Can we receive salvation from God unless we know what it is to repent? Is it possible for a person to be a Christian without true repentance? If you are looking for understanding on such questions one of the classic passage to turn to in Old Testament to turn to is Psalm 51. The Psalm takes us back the story of David who had committed adultery with King Uriah's wife, Bathsheba. This is an unpleasant story but nevertheless this moving study gives readers a fuller understanding of the importance of repentance both for the unsaved and for Christians. Looking at Psalm 51 Out of the Depths details the sinner's confession, helplessness and a central need. There is good news though, Lloyd Jones goes on to say that there is deliverance and new life. This book will be a help to you if you are a earnest seeker who wants to take that first step on the road to salvation, and for the troubled Christian desiring to find again the path to a restore relationship with God.
---
Share this Product
---
More from this collection